Meet the Makers: Cindy, Chris and Brian of General Brock's Commissary
After retiring from his military career, Chris Shelley, his wife Cindy, and son Brian moved back to Kingston from Ottawa for the fourth time. They launched K-Town Kups in 2014, General Brock's Commissary in 2015 and eventually consolidated both stores in 2018. Now, visitors to the store can find the perfect mix of local food, treats, and almost any K-Cup coffee or hot chocolate flavour imaginable.
When asked about what inspired them to open the Commissary, Cindy explained, "Our son, Brian, found a hand-drawn map from the 1800s showing Brock Street with the original commissary. It was truly a hub of activity back in its day. We even found an article in an old newspaper asking local farmers to supply food to them."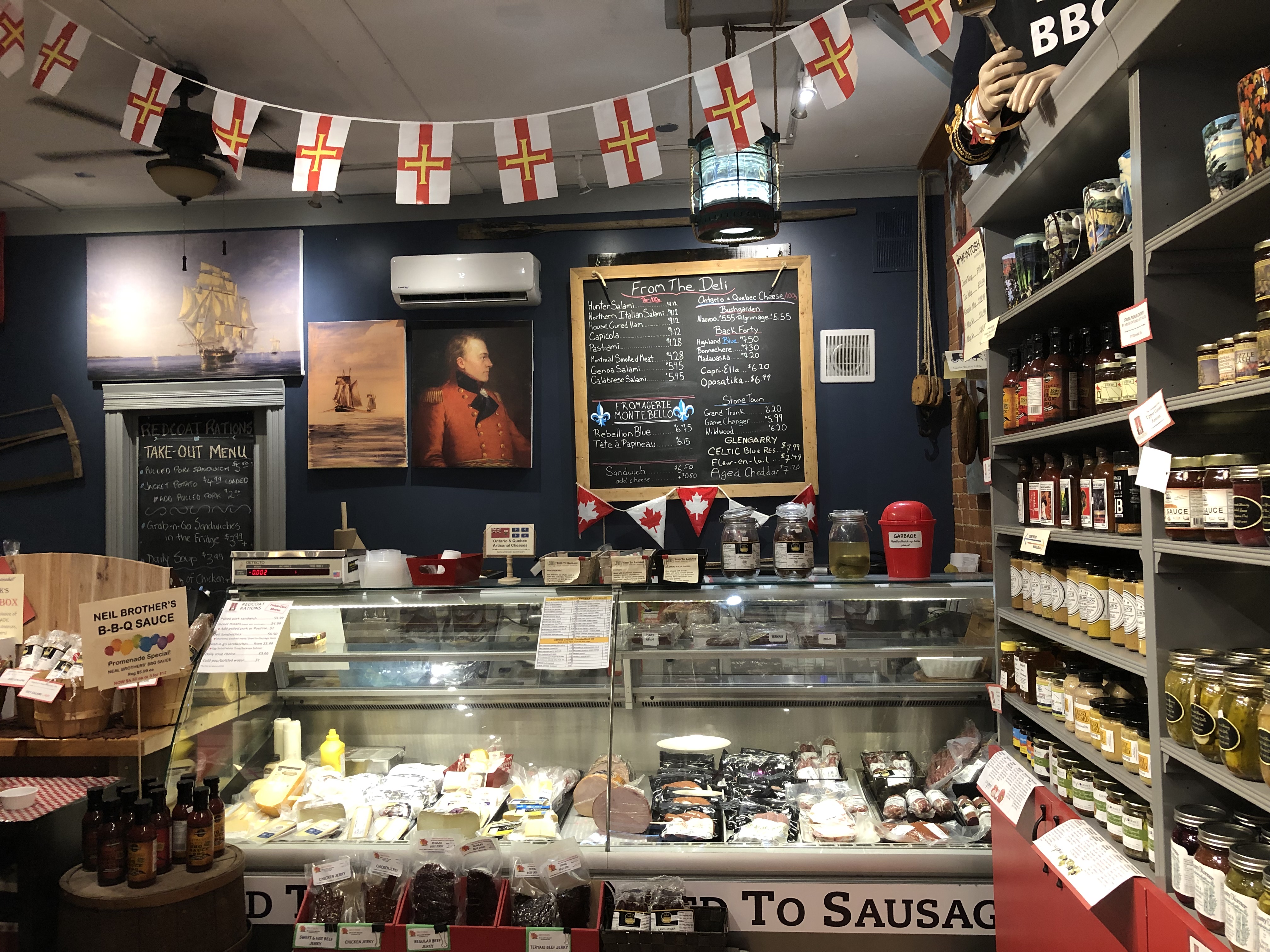 Cindy, Chris and Brian were quickly sold on the concept of local food, much like the original Commissary was in the 1800s. In fact, they have about 50 different suppliers over the course of a year.


"Before we opened the store, it took about 6 months of research on select producers and makers. Every piece out there is curated and we're in contact with each supplier. We've sat in their kitchens and walked through their fields. It's truly a farm-to-table experience."


Shelves line the walls of General Brock's Commissary, filled with specialty treats and artisan products. When asked about fan-favourite and best selling items, Cindy shares, "The chocolates! It's always the chocolates. Mrs. B's truffles are bar-none and beautiful. Each chocolate is handmade one batch at a time."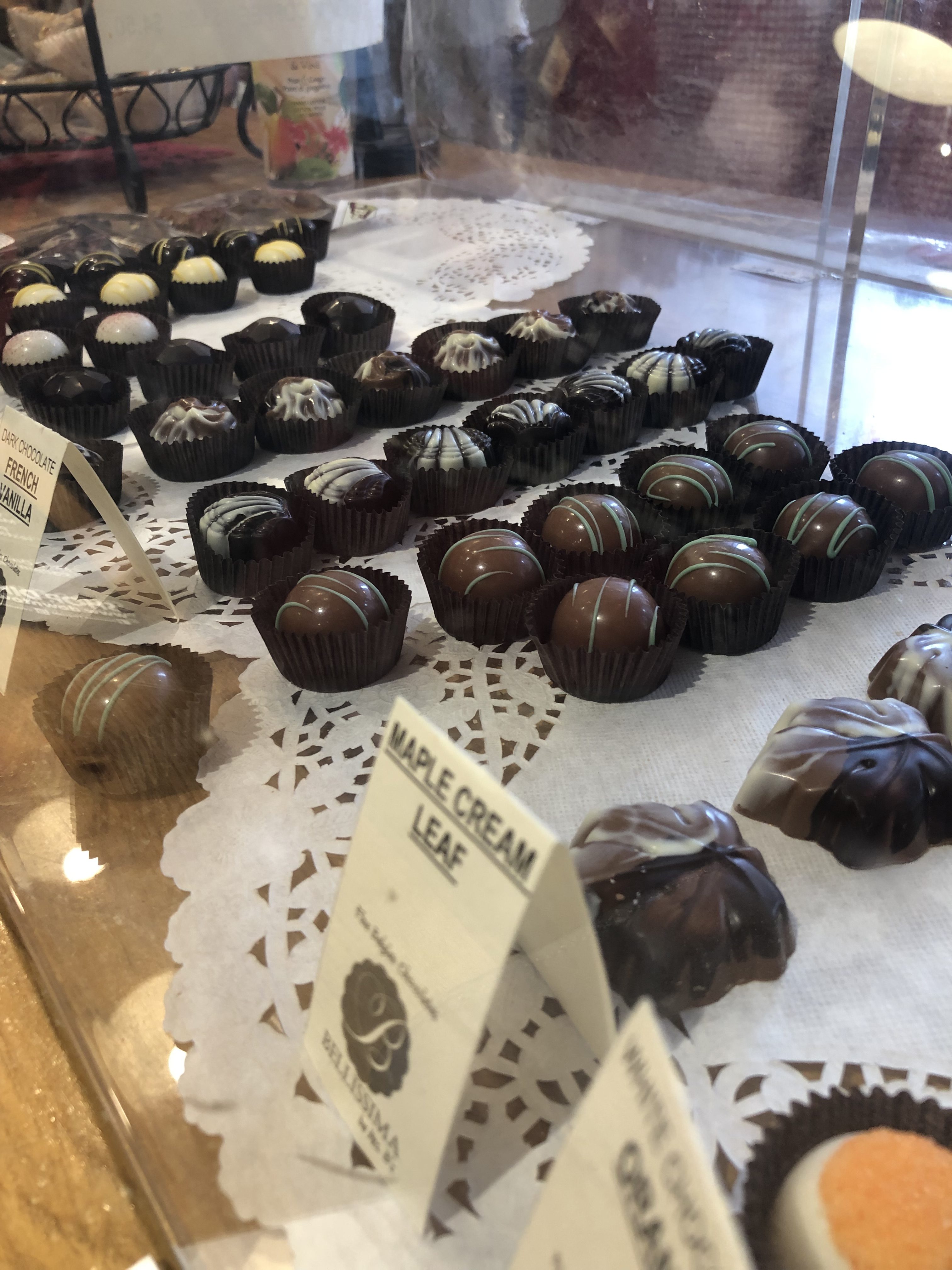 Spending time in the shop can be compared to visiting family and friends: expect warm hospitality and tons of unique recommendations!


"A customer once walked in, took a look around and stated, 'This store is the currency of good hospitality.' Throughout my husband's career in the military, we would always entertain guests. We put together simple but unique dishes and appetizers. That's the essence of our store; when you visit, you have all the essentials within arm's reach. Simple things like cream cheese and red pepper jelly, all the supplies for a local charcuterie board, and even tea and coffee for after supper."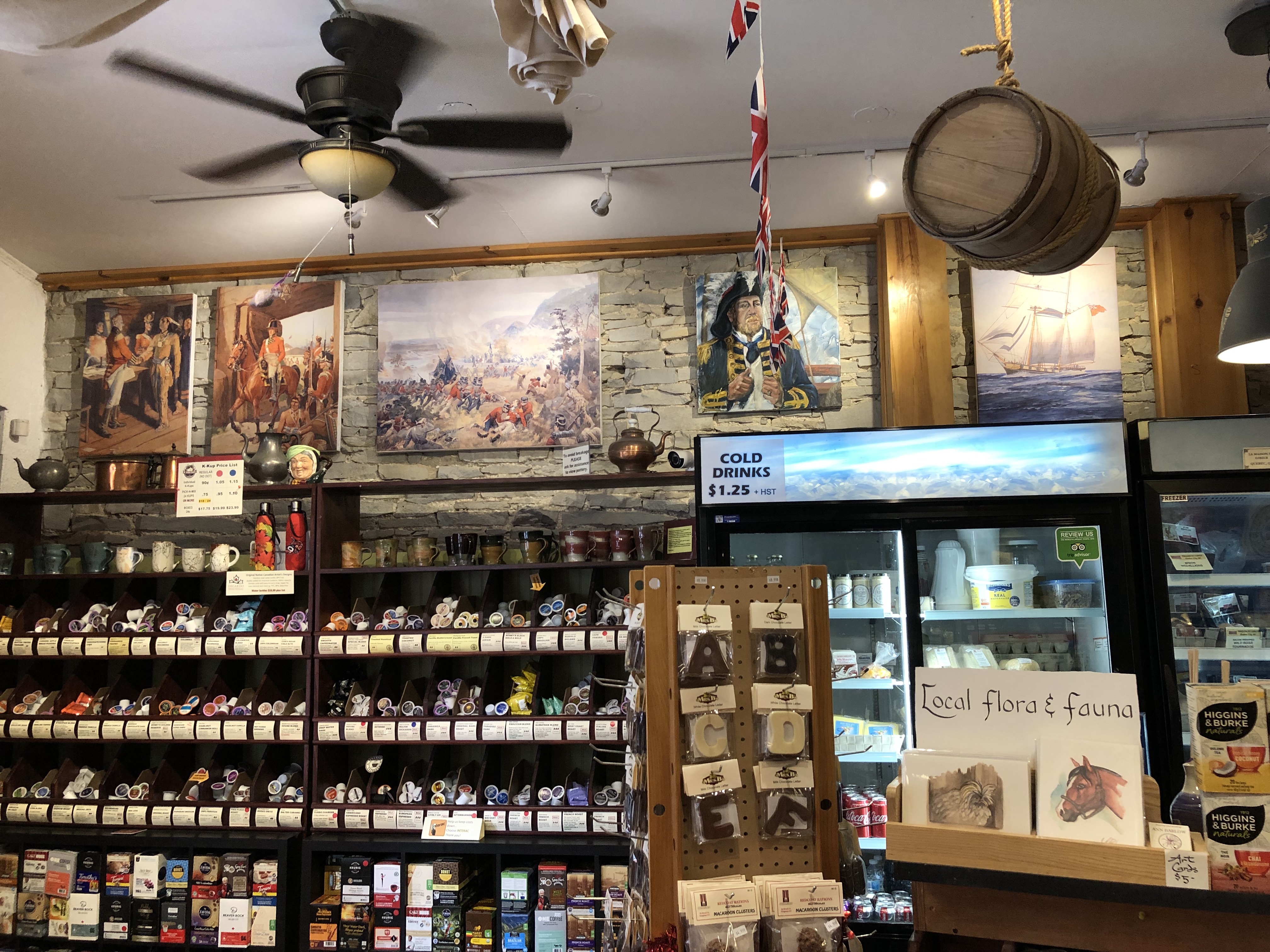 If you don't know what to purchase when you visit the shop, try out the owners' personal favourites.


Cindy recommends the Kawartha Dairy Black Raspberry Thunder ice cream – a smooth white chocolate ice cream with raspberries and white chocolate chunks. She also recommends the Prince Edward County Kinsip Maple Syrup aged in whiskey barrels. Meanwhile, Chris loves the Sour Cherry Jam from Harvest Brinery (located in Napanee). Even their grandson has his own product in the store – a delightful apple cinnamon peanut spread that's the perfect complement to ice cream, pancakes, toast, and banana bread.


"During the Christmas season and when students are here for College or University, we put together themed gift baskets. Customers get to choose six things off the shelf and we put them together in a package. It's fun seeing all of their ideas – some of them create a carnivore box with all meat products. Others go for coffee and cookies, or jams, jellies, and spreads."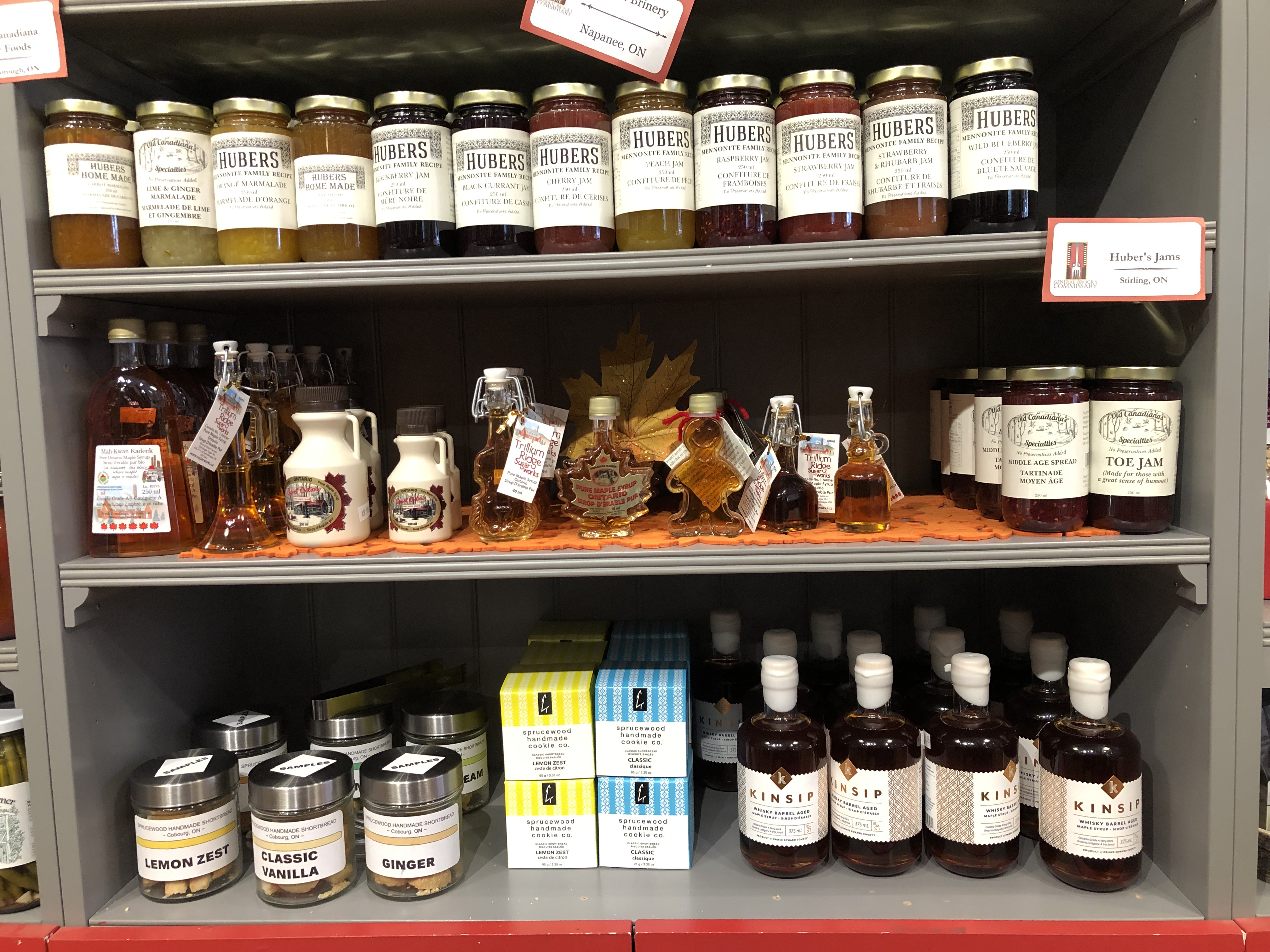 In addition to offering local foods, preserves, and treats, you can stop by for take-out and frozen meals – perfect for those nights when you don't know what to have for supper.


"We like to focus on home-style cooking. We have everything from chicken stew, shepherd's pie, stuffed green peppers, pulled pork sandwiches, and meatballs with mashed potatoes. If you're ever out for lunch in Downtown Kingston, stop by the store and pick up a dish!"


You can visit General Brock's Commissary at 86 Brock Street in Kingston, Ontario. Keep up to date with them by visiting their website, Facebook, or Twitter.


YOU MIGHT ALSO LIKE THESE